Well like I said i went out to FireBird Raceway and Made a pass after doing a lot of changes and was very disappointed with a 14.0 at 96 something MPH.I took her up to 6000 and It seemed like it took forever. Where I have taken it up to 6000-6300 and it has went right up there. So I was thinking what I could do to make it go a little faster. So I uncorked my headers (Dumps) and Shifted at 5500 and run a 13:37 at Close to 103MPH, so I picked up over .6 of a second and over 6 MPH.
Donh't take a rocket science est to figure that out.
My exhaust was restricted.
I ordered me a pr of mufflers DynoMax UltraFlo Bullets) from Summit for 41.00 each and took them down to Jimmy's my muffler and radiator man to put them on. He is real reasonable and does a good job for his price.
They are a nice straight through Muffler.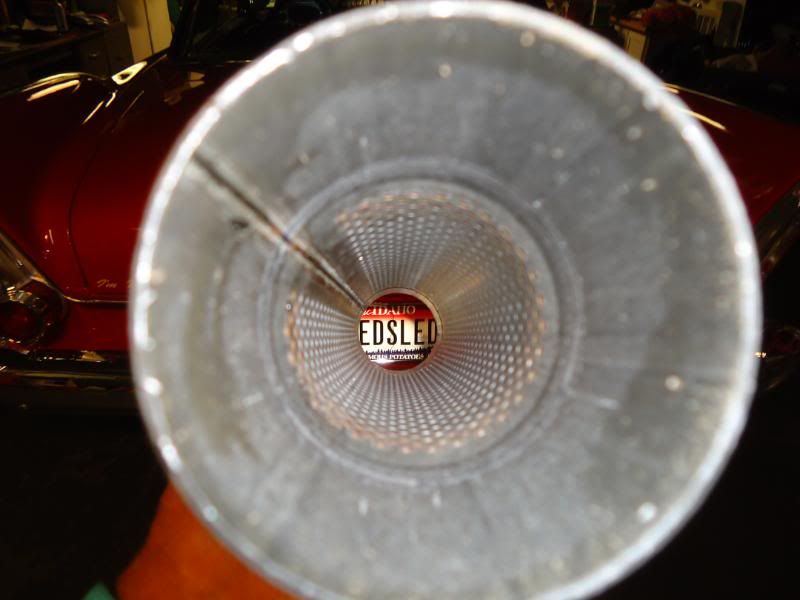 Jimmy He is originally from Louisiana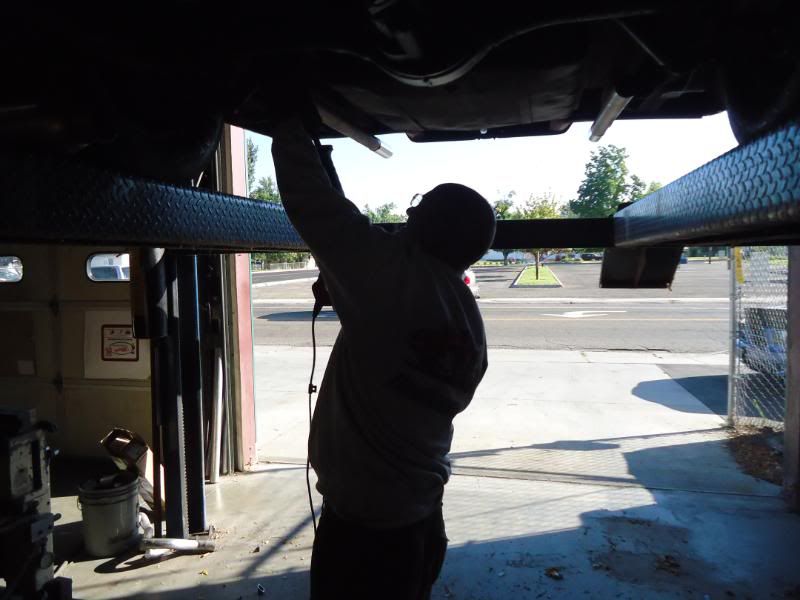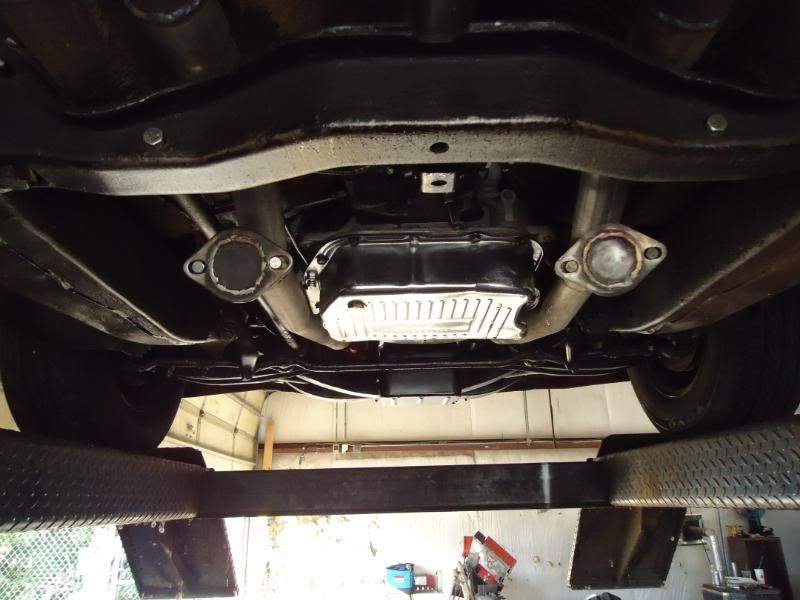 No more burnt shift cables
They are very loud, I have drive it on the street after, but I really don't feel to comfortable , afraid I will be pulled over by the police, but they are pretty good if you are not showing out and just driving normal.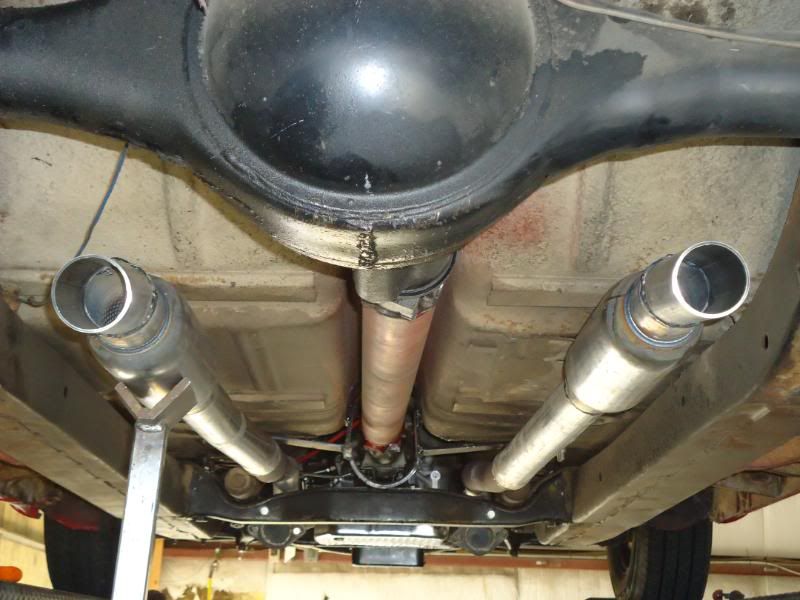 If you can see I left part of my old pipes underneath and kept the rest of the pipe just in case I want to put a full exhaust back under it. I will be interested how she will run Friday when I take her out and if she is running right I should be able to take her up to around 6300 if she is still pulling good. Last time I took her up to 5500 after I uncorked the dumps and I believe it would have pulled right up there then. We will find out Friday.